Finding us'…will be an experience you will delight in…
The 'Gateway Himalaya Resort' was the brainchild of a visionary entrepreneur Mr. Bhesh Poudel who is well known for his 'people friendly' business initiatives throughout the western development region within the Gandaki Zone of Nepal. Mr. Poudel built the resort to meet the tourism needs of ardent trekkers, a growing local populace & also to provide quality hospitality services to INGOs & nearby hydropower projects where board & lodging facilities were of basic standards prior to the entry of the Gateway Resort in Besisahar, which was created as an avenue to providing more comfort to trekkers & busy engineers who wanted a more well developed hospitable environment for rest & recreation with suitable standards.
Finding us: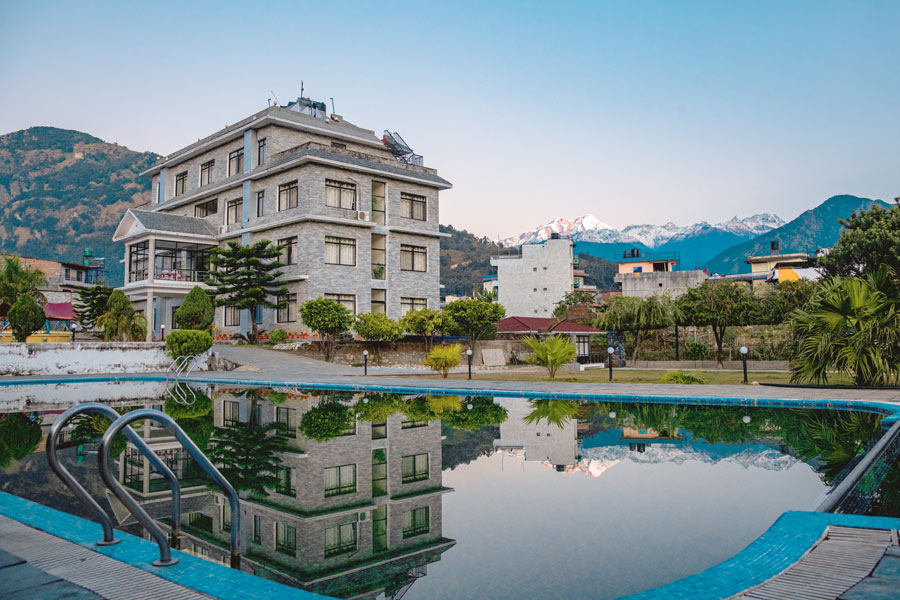 The hamlet of Besisahar is only 5 hours from Kathmandu & it's a scenic drive by private car or a tourist coach; it's a comfortable drive through rural areas where you see vast fertile farmlands with cheerful people happily singing romantic songs as they go about their daily chores…this is a drive that you would truly enjoy. On reaching Besisahar you will find that we are placed right in the main center of this little developing town & we are easily identifiable by the main structure of our gate & the well structured building set in mountain stone which is visible right from the main road of Besisahar. The Resort is an amazing sight which you can't miss, at any cost. Just drop in & you are at home, well protected in the laps of the huge Lamjung Peak that seems to watch over our resort at all times.
The services we provide to keep you happy
Our Resort provides a wide range of services guaranteed to satisfy the needs of the most discerning guests. Our well-equipped business centre provides business travelers with a wide range of services. The Resort also offers comprehensive conference and banqueting facilities. Our banquet team can assist with arrangements for meetings, conference and weddings.
It's a way of life with us…that enables us to keep our guests comfortable, happy & relaxed, just like it is at home…
A creatively designed restaurant and bar set amidst a serene environment invites you to experience Nepal the Gateway Resort way. We have a wide array of facilities designed to jell with the needs of our guests & keep them relaxed at all times during their stay at our Resort, but our down-to-earth qualities truly touches upon that mystery that we so well know as 'human nature' which helps us to understand our guests & what truly makes them happy; ensuring that they are attended to personally…just like its done at home…the moment you enter 'Gateway'…its all family…because we go the mile to understand your nature…& what makes you smile.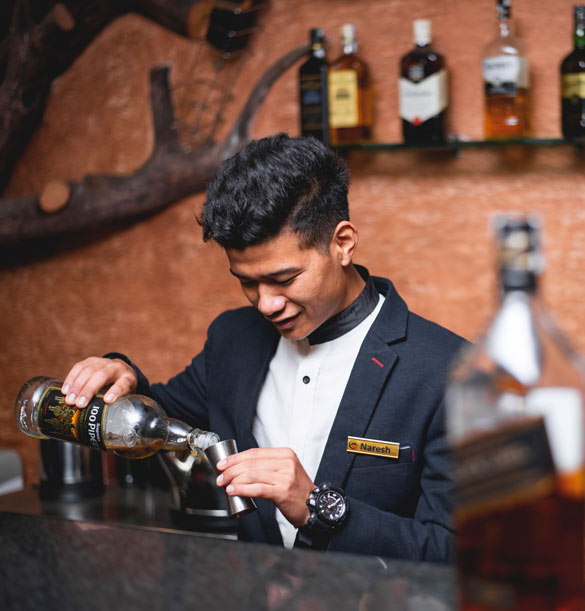 The Gateway Himalaya Resort & its traditional architecture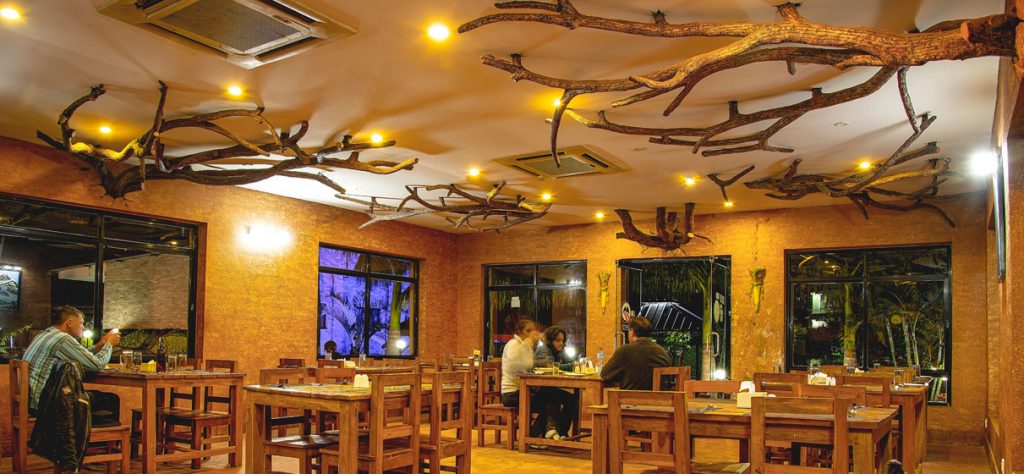 The authentic architecture of the Resort is a perfect blend of gentle modern requirements. Whether it's the hand-painted patterns on the walls or custom-made locally inspired furniture, it's in the minute details that you begin to see the hallmarks of rich & profound traditions of Lamjung district which is well placed in the scenic Gandaki Zone and our pledge to creating an exceptional experience for all of our guests who wish to discover the unknown from the known of a thriving ancient civilization that was Nepal of yesterday…& still is today.
Get Inspiration